Austin was named the largest growing city in the US and it's become one of the top travel destinations in the US for a fun weekend away, bachelorette party or nature-focused trip. In the past 10 years, the population has nearly doubled! Austin is the perfect mix of edgy and cool and cute Southern charm. You still get the warmth and hospitality of Texas with the quirky, eclectic vibe that makes Austin unique.
There are so many places in Austin that I love so I'm going to make this a series. Let's start with some of my favorite coffee shops & cultural spots. Hope you enjoy! And if you visit any of them, tag me on Instagram @maebad so I can see!
Coffee & Bites
As a former LA girl, I love Alfred! If you're unfamiliar, Alfred is an LA-based coffee shop with beautiful interiors (it's what Instagram dreams are made of) and delicious coffee
This may just be my most favorite place in all of Austin. The interior is bright, white and crisp. There are touches of green with gorgeous plants and a bit of modern farmhouse too. Their food is delicious, it's laid back, comfortable but also chic. It's just the best.
Fresh juice, smoothies and some vegan food — Juiceland is an Austin classic and just so good. It's a similar vibe to LA's Kreation but with a distinct Austin feel.
I love that this is a gas station and laundromat-turned-restaurant! If you've been following me for a while, you know I formerly owned a blowout bar and spa that was in an old art gallery building that used to be a gas station. I love when old things are made new again. Make sure to try their iconic birthday cake ice cream sandwich!
I first heard about this coffee shop from a YouTube video and immediately had to check it out. They have a few different locations around Austin and each had a beautiful but chill vibe. SummerMoon is known for their MoonMilk — a delicious blend of 7 secret ingredients. They wouldn't tell what was in it but man was it good!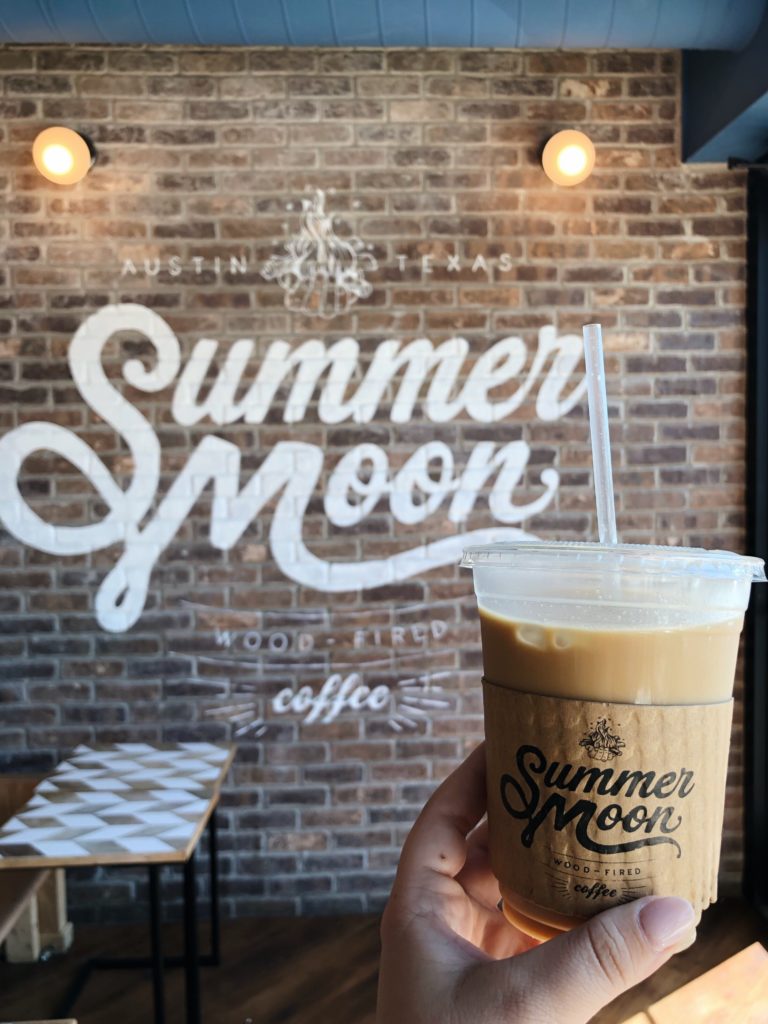 Culture & Outdoors
Grab a book and dip your toes into this natural pool that stays at 68 degrees all year round. As a girl who does not appreciate the super hot & humid weather in central Texas, this is a dream!
This is one of the largest university art museums in the country! It's on the beautiful UT campus and so lovely!
I love that Austin has so many unexpected museums and the Jones Center is another great one to experience. You can check out contemporary art while supporting a local community museum.
Whether or not you're an Instagrammer, you gotta check out this mural. It was painted in the 90s to add a little color to the neighborhood, and adds that flair that Austin is so well known for.
You'll never believe this is a little Mediterranean style villa in the heart of Austin and it features an art museum, sculpture park, and more. I'm telling you, so many fabulous cultural and art spots!
A little oasis in the middle of the city! It's the perfect place for a picnic and an Instagram photo shoot 😉